Logistik för
e-handel,
som den ska vara
Trött på att logistiken bara är en obegriplig kostnad?
Bonver ger dig total kontroll och insyn i din e-handelslogistik!
"Vi är väldigt nöjda med att jobba tillsammans med Bonver Logistics för att säkerställa så bra leveranser som möjligt till våra kunder. Jag uppskattar verkligen den nära dialog jag kan ha med dem och det proaktiva arbete som de utför löpande för att säkerställa att vi kan fortsätta förbättra vår logistik och växa i den snabba takt vi önskar."
"Rituals Cosmetics partnered with Bonver in 2017, improving lead-time and enabling next-day delivery across Norway, Sweden, Denmark, and Finland. Bonver accommodated our rapid growth through upgraded facilities and reliable IT systems. Contract renewal reflects confidence in Bonver's services."
"Vi är väldigt nöjda med att ha Bonver Logistics som logistikpartner då de verkligen har ambitionen att växa tillsammans med oss vilket bl.a. visat sig i investeringar inom automation för att öka maxkapaciteten. Samarbetet bygger på ömsesidigt förtroende och vi har en nära kontakt med både delar av ledningen och ansvariga i produktion för att säkerställa att vi tillsammans skapar den bästa logistiklösningen för våra kunder."
" Vi är oerhört nöjda med Bonver som vår 3PL-partner! De är inte bara trevliga och utmärkta på att kommunicera, utan de svarar också otroligt snabbt på alla frågor. Effektiviteten i deras plock och pack-process gör att vi känner oss trygga, och vi kan lita på att våra kunder mottar sina beställningar i tid. Inga felplock här inte! Deras professionalism och tillförlitlighet gör att vi kan fokusera mer på vårt företags tillväxt. Rekommenderas varmt! "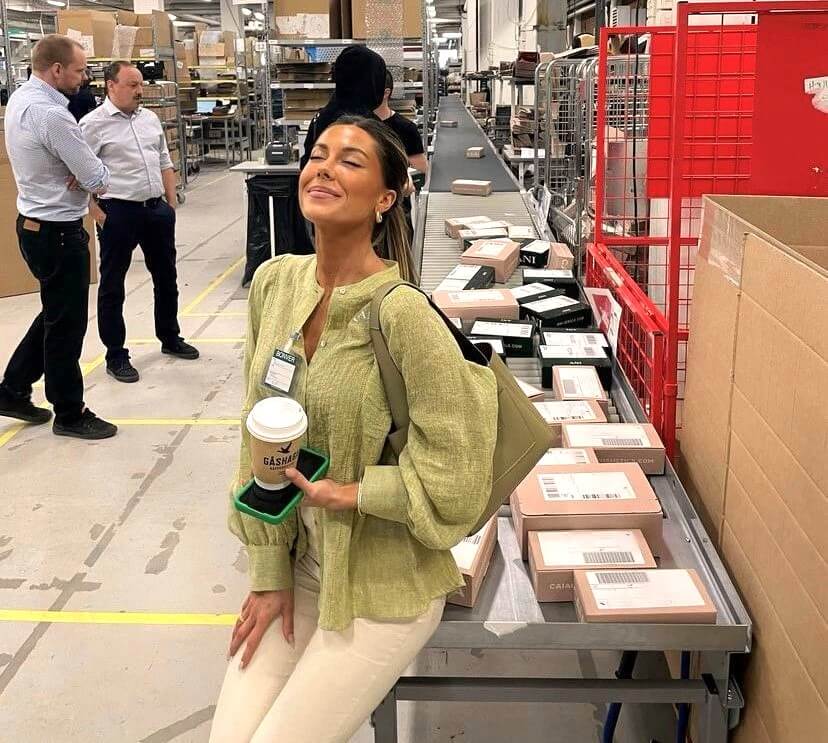 CAIA Cosmetics är ett Stockholmsbaserat skönhetsföretag som grundades 2018 av en av Nordens mest framgångsrika influencers, Bianca Ingrosso och Vanessa Lindblad. Tillsammans med Jesper Matsch och Mikael Snabb såg dem ett tomrum i marknaden för produkter av högsta kvalitet till överkomliga priser. Bianca blev inspirerad att skapa CAIA Cosmetics efter år av experimenterande med det bästa av det bästa inom skönhet och ville hitta produkter som passa alla hudtyper och hudtoner.
Hej! Vi vill gärna
prata med dig!


Fyll i formuläret så kontaktar vi dig.

Vill du hellre ringa?
Hör av dig på:
08-766 78 00